Consumers: Be Aware of Counterfeit Airbags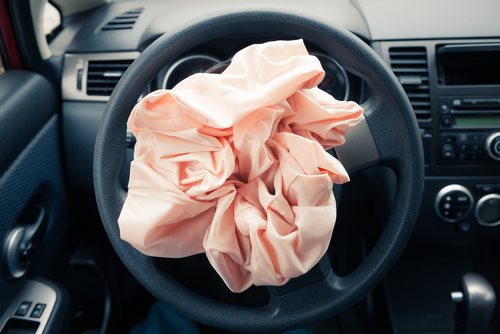 On October 10, 2012, the Homeland Security Investigations (HSI) under the US Immigration and Custom Enforcement (ICE) partnered with the National Highway Traffic Safety Administration to issue a consumer safety alert to warn of the dangers of counterfeit airbags.
During an investigation, HSI and NHTSA found that many of the seized airbags were almost identical other certified airbags on the market. Many of the counterfeit airbags used the brands of automakers, but testing by the NHTSA found that many of counterfeit airbags malfunctioned during deployment. The NHTSA also found that some of the counterfeit airbags could throw metal shrapnel after deployment.
Luckily, the HSI and NHTSA have not received any death or injury reports in connection to the counterfeit airbags so far.
ICE Director John Morton stated, "Organized criminals are selling dangerous counterfeit and substandard airbags to consumers and suppliers with little to no regard to hazardous health and safety consequences. We will continue to aggressively investigate criminal supply chains with our law enforcement and private industry partners and bring these criminals to justice."
The ICE and NHTSA are still unaware of the amount of counterfeit airbags on the market now. The agencies estimate that the counterfeit airbags only affect about 0.1 percent of U.S. vehicles currently on the road. Cars that have received a replacement within the last three years from a private repair shop are the most at risk.
If you believe your vehicle may be at risk, you should call your auto manufacturer and have the vehicle inspected.
Transportation Secretary Ray LaHood stated, "Anytime equipment that is critical to protecting drivers and passengers fails to operate properly, it is a serious safety concern. We want consumer to be immediately aware of this problem and to review our safety information to see if their vehicle could be in need of inspection."
Source: U.S. Immigration and Custom Enforcement
Comments
comments