Elevators Recalls for Fall Hazard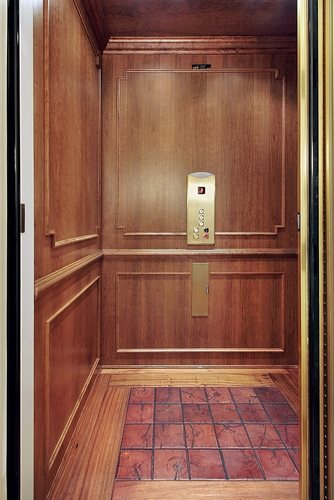 On September 20, 2012, the US Consumer Product Safety Commission (CPSC) issued a recall alert for residential elevators manufactured by ThyssenKrupp Access Manufacturing LLC based out of Roanoke, Illinois. Consumers have reported that the door can unlock and open at the shaft with no car present.
The recall is specifically for LEV II®, Volant™, and Rise™ residential elevators, and there are about 670 units currently on the market. Owners should look for a model number "RLWL" for the LEV II brand, "RLGL" for the Volant brand, and "RLRC" for the Rise brand. Consumers can also find the model or serial number at the top of the owner's manual, as well as the top of the controller for the elevator.
These elevators are installed in residences with three or more floors. The CPSC reports that the elevators were sold by dealers from December of 2010 to August of 2012 for prices between $16,000 and $26,000 after installation.
If you currently own a recalled brand under ThyssenKrupp Access Manufacturing LLC, you need to stop using the elevator if you see error code "E3" or "E8" showing on the elevator display. If you do not see either error, you can contact ThyssenKrupp Access between 7 a.m. and 5 p.m. at (800) 925-3100. Elevators without an error can undergo a free software upgrade to fix the problem.
The manufacturer's dealers are required to contact each purchaser. Warning: selling or attempting to sell a recalled product is illegal.
According to the CPSC, deaths, injuries, and property damage from consumer products cost the United States about $900 billion every year. The CPSC works to protect consumers from fire, electrical, chemical, and mechanical hazards. The Commission tries to reduce the rate of injuries and deaths with products such as power tools, household chemicals, toys, cribs, and much more.
Source: Consumer Product Safety Commission
Comments
comments