GE Recalls Three Models of Front Load Washers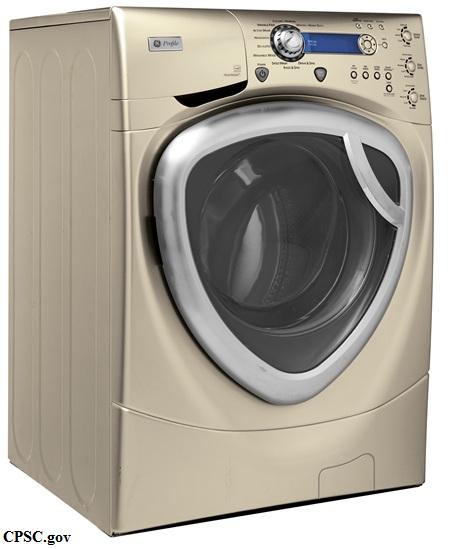 October 3, 2012, the Consumer Product Safety Commission announced that GE was issuing a voluntary recall for three different models of front load washers. The specific name of the product is GE Profile™ Front Load Washers.
According to CPSC, the voluntary recall was issued because the basket can separate when the washer is operating and break the top panel on the washer. If a consumer is close enough to the washer when the panel breaks, an injury can occur.
So far, the company has received 19 different reports of the washer baskets separating. Out of the 19 reports, there are 10 reports of the top panel breaking as well. GE reports that no injuries have been reported, but the company is issuing a voluntary recall for precaution.
The model of front load washers are manufactured in China and imported to Louisville, Kentucky. GE reports that about 62,000 units are involved in the voluntary recall. The GE Profile™ front load washing machines affected by the recall have model numbers that begin with the following:
The model numbers can be found in two locations on the machine. While facing the front of the washer, a model number is located on the right side of the machine at the bottom-front corner. You can also find the model number by opening the door and looking on the rim.
The GE models are sold at Best Buy, Lowe's, Sears, The Home Depot, and other department stores. They were sold between July 2008 and August of 2011 at prices between $1,199 and $1,599.
If you have a recalled model, you should stop using the product right away and contact the company's hotline at (888) 641-9739. The company will make a repair to the machine for free.
Source: U.S. Consumer Product Safety Commission
Comments
comments