Haier America Issues Recall of 42-inch LED-TVs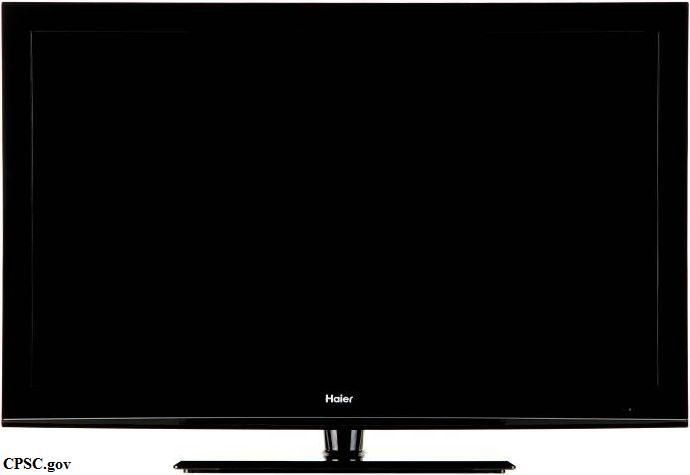 On October 2, 2012, the Consumer Product Safety Commission announced that Haier America was issuing a voluntary recall for televisions sold between September 2011 and March 2012. The name of the product is Haier® 42-inch LED TV.
The CPSC reports that a total of 184 reports have been received so far that state the neck stand on the TV has cracked or broken and caused the TV to tip over. No injuries have been reported so far, but Haier American is issuing a voluntary recall as a safety precaution.
The CPSC declares that about 5,000 products are affected by the recall. The product was manufactured in China and imported to Haier America Trading L.L.C. in New York, New York.
The televisions involved in the recall have a model number LE42B1380. The word "Haier" is printed on the bottom section of the front of the television, and the model number is located on the back of the product.
The CPSC reports that the television was sold at Fry's Electronics and other retail stores across the nation. The product was also sold on Amazon.com and other online retailers. The television sold for about $450.
Consumers are encouraged to stop using the television immediately. They should detach the stand from the television and put the television and base in a safe location. Consumers can then contact Haier America at (877) 813-8516 and ask for a free replacement of the neck stand. Consumers can continue to use the product if they have a wall-mounted television. However, they should still contact Haier in case they use the stand in the future.
The CPSC reminds consumers that it is illegal to attempt to resell or sell a recalled product. For more information, call Haier America or visit their website at www.haieramerica.com.
Source: U.S. Consumer Product Safety Commission
Comments
comments