Harry and David Expands Voluntary Recall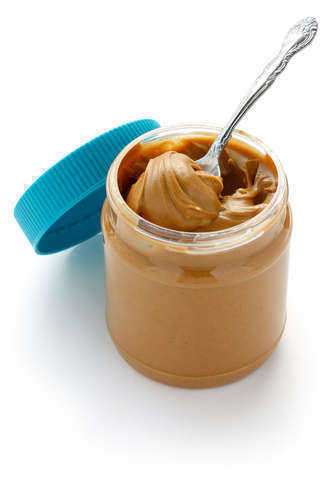 On October 8, 2012, the US Food and Drug Administration announced that Harry and David, LLC in Medford, Oregon is expanding its voluntary recall from September 27, 2012 for peanut butter products. The recall is an extension of Sunland, Inc.'s voluntary recall of peanut butter products manufactured after March 1, 2010 because of a possible contamination of Salmonella.
Harry and David have expanded their recall to include the following products:
Harry & David® Apple Snack Box
Wolferman's® Bee Sweet Gift Basket
Wolferman's® Hearty Snack Gift Basket
Wolferman's® All-Day Assortment Gift Basket
Wolferman's® Father's Day Basket
The recalled products have a "Best By" day been March 1, 2011 and September 24, 2013. The date is printed on the upper part of the jar close to the lid.
The recalled products are sold across the entire nation. They are sold in stores, and consumers can also buy the products from catalogs and websites. The recalled products were sold between May 26, 2010 and September 25, 2012. The expanded recall also includes the following individual jars sold in Harry and David Stores:
Creamy Banana Peanut Spread (UPC 780994738713)
Creamy Raspberry Peanut Spread (UPC 780994738720)
Creamy Caramel Peanut Spread (UPC 780994757868)
Crunchy Almond and Peanut Butter (UPC 780994738737)
The items listed above may have lot numbers 0092M through 2372M or 0092H through 2372H.
The items are recalled because they may be contaminated with Salmonella. The infection is dangerous for young children, the elderly, and people with weak immune systems. Healthy adults may experience the following symptoms as well: fever, diarrhea, nausea, vomiting, abdominal pain, and more. The infection will usually last 4 to 7 days, but serious cases can lead to serious complications like arterial infections and more. If you believe you've contracted Salmonella, you need to contact a doctor right away.
You can return the product to Harry and David for a full refund. If you have any questions, you can call Harry and David at 800-233-1101.
Source: Food and Drug Administration
Comments
comments