Justin's Undergoes a Voluntary Limited Recall of Peanut Butter Products Related to Sunland Inc. Peanuts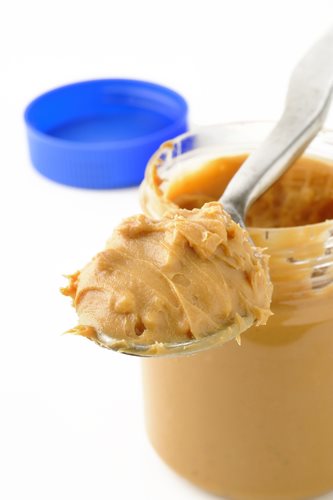 On September 28, 2012, the US Food and Drug Administration announced that Justin's was voluntarily recalling certain peanut butter product in response to the voluntary recall by Sunland Inc.
Sunland reported that 29 people between June 11, 2012 and September 2, 2012 had been infected with Salmonella Bredeney PFGE across 18 different states including the following: Washington, California, Arizona, Texas, Louisiana, Missouri, Illinois, Minnesota, Michigan, Pennsylvania, Massachusetts, New York, Rhode Island, North Carolina, Connecticut, New Jersey, and Maryland.
Certain items are being voluntarily recalled by Justin's because the peanut butter products manufactured with peanuts from Sunland Inc. The specific items being recalled are the following:
1. 16 oz. Classic Peanut Butter Jars, UPC 855188003004
2. 1.15 oz. Honey Peanut Butter Squeeze Packs, UPC 855188003042
3. .5 oz. Honey Peanut Butter Squeeze Pack, UPC 894455000391
The 16 jars have a best-by-date of August 7, 2013. The 1.5 oz squeeze packs have a best-by date of September 24 and September 25 of 2013. The .5 oz. squeeze packs have a best by date of September 14, August 10, August 13, August 14, and August 15 of 2013.
Justin's reports that none of its almond butter, hazelnut butter, peanut butter cups or candy bars are not being recalled. These products did not use peanuts from Sunland Inc.
The FDA reports that Salmonella is especially dangerous for young children, the elderly, and those with weak immune systems. Healthy people that are affected with the organism can experience a fever, diarrhea, nausea, vomiting, and abdominal pain. If left untreated, the disease can become much worse.
Justin's tells consumers that they can return any of the recalled products for a full refund. Consumers can discard the product at home as long as they bring in a receipt.
Source: Food and Drug Administration
Comments
comments