Kasel Associated Industries Recalls Dog Treats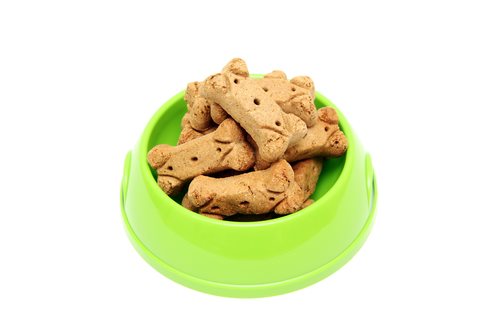 On October 2, 2012, the Food and Drug Administration announced that Kasel Associated Industries issued a voluntary recall of it Nature's Deli Chicken Jerky Dog Treats. The company reports that the dog treats may be contaminated with Salmonella.
The FDA reports that Salmonella can make animals sick. Humans can also become sick from the organism by handling the dog treats and then failing to properly wash their hands. The FDA notes that people should look out for the following side effects of Salmonella: bloody or severe diarrhea, high fever, vomiting, abdominal pain, cramping, and nausea. If the infection is left untreated, it can cause serious ailments like arterial infections, arthritis, eye irritation, arthritis, and urinary tract problems.
The FDA reports that pets that have contracted Salmonella may become lethargic. They may have the following symptoms as well: diarrhea or bloody diarrhea, vomiting, fever, decreased appetite, abdominal pain. Pets may carry the organism and show no signs as well, which can cause other animals or humans to contract the infection.
If you believe your pet has consumed a recalled product, you need to contact your veterinarian right away.
The dog treats were sold at 57 Sam's Club locations within the following states: Colorado, Iowa, Idaho, Illinois, Kansas, Missouri, Montana, Nebraska, Oklahoma, South Dakota, Utah, and Wyoming. The dog treats are packaged in a clear plastic bag and the Nature's Deli logo is on the front of the bag. There are 2.5 pounds included in the package, and the product has the following UPC bar code: 647263800208. The recalled product has a best by date of September 19, 2013.
If consumers purchased the recalled product, they can return it to the place of purchase and receive a full refund. If you have questions, you can call Kasel Associated Industries at (800) 218-4417.
Source: U.S. Food and Drug Administration
Comments
comments